Founders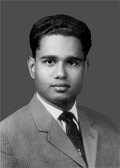 Shri. R.K.Murthy (1937 - 1979)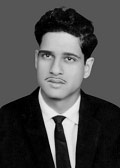 Shri. R.Rajagopal (1943 - 2001)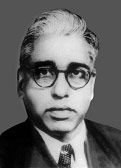 Shri R.R.Pillai (1908 - 1986)
Mr.R.Krishnamurthy, (R.K.Murthy) was a man of passion, vision and action - a terrific combination of qualities for success. He was passionate about different aspects of life, from travel to pets to family to encouragement & appreciation of fine arts to starting up business. After completing his Diploma in Mechanical engineering from the Central Polytechnic, Chennai went to Germany for sharpening his engineering skills and in a thirst to learn more. His technical training in Germany helped create a vision for a starting a new venture, ENTVENT, (Enterprising Ventures). His actions depicted endurance, hard-work and organization. This company was started despite major health concerns, financial difficulties, skepticism from family and friends and some initial futile attempts, due to his sheer determination and willpower. But for his thrust Entvent might have just been a dream.
Mr.R.Rajagopal was a graduate in Mechanical Engineering from the College of Engineering, Guindy. The credit and glory in the success of Entvent goes to Mr.R.Rajagopal and for his sheer precision and flawless execution in making ENTVENT a profitable, long-lasting and a glorious venture. No amount of pioneering and guidance can compensate for sheer flawless executions to get the company go on a trajectory of definite success. He was the pillar holding the fort up both at work and family, in times of tyranny and in times of glory. His dedication and consciousness are unsurpassable. For the amount of devotion he had for Entvent and incredible contribution that he had made for the company's growth and success, can never be matched. He was a role model for many people who were closely associated with him.
Mr.R.R.Pillai, a graduate in physics from the Indian Institute of Science, Bangalore and the father of Mr.R.K.Murthy and Mr. R.Rajagopal was a stalwart in his own right. He brought in his rich and priceless experience and wide exposure from being the First DGM of Neyveli Lignite Corporation. He was also in the board of various reputed organizations. He was a strong person in all aspects of life - morally, spiritually and technically. He had good foresight and forethought and never hesitated in advocating the right and wrong for his profession and the family. His guidance played a major role both in spirit and in being very realistic, in stabilizing ENTVENT.